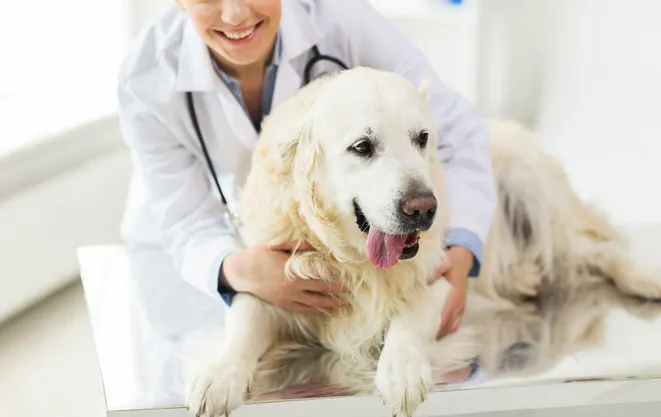 Here at Mauston Pet Hospital, we offer all kinds of preventative pet care. Preventative care starts with veterinarian visits while your pets are puppies or kittens, but routine care is essential throughout their lifetime. We offer everything from microchipping to routine and surgical services. Read on to learn more about our pet care services.
Wellness Exams
Most animals will get their first wellness exam within the first six weeks of age. During this visit, our Mauston, WI veterinarian will get their first dose of vaccinations and a full head-to-toe inspection. Our vet will look at the ears, eyes, and teeth and feel their body for any signs of abnormal development. It's also common to take a blood and fecal sample to detect any congenital diseases.
Essential Pet Vaccinations
If you are asking yourself "Where is a vet near me in Wisconsin Dells, WI" we have you covered with preventive vaccinations. We offer rabies vaccinations along with other core requirements as stated by law. Many can be done with an all-in-one injection, and we can administer non-core vaccines depending on your pet's needs and lifestyle.
Spaying & Neutering for Pets
Spaying and neutering your pet can benefit your cat or dog both emotionally and physically. Many pets tend to be calmer and do less wandering looking for mating partners. Health benefits may include eliminating pregnancy risk and can prevent certain cancers associated with the reproductive system.
Flea and Tick Prevention
Part of pet preventive care involves keeping pesky fleas and ticks at bay. Not only can they cause skin allergies and discomfort for canines and felines, but there is a chance of pets contracting certain diseases. We have supplies ranging from collars, sprays, chewable treats, and liquid applications that can keep pets flea and tick-free for weeks or months.
Invest In Pet Microchipping
Inserting a microchip for pets is a short and simple process that only takes a few minutes with an office visit. The chip is about the size of a grain of rice and can be put in place via a syringe. The process is pain and stress-free, and they don't activate unless the pet is scanned at a veterinary office or shelter should it be found away from home. This service is very affordable and can reunite owners with their furry friends with ease.
Get Top-Notch Care at Mauston Pet Hospital
We would love to welcome you and your pet to become your trusted vet near Wisconsin Dells WI. We proudly serve the veterinary needs of the communities of Mauston, Wisconsin Dells, Lisbon, Elroy, Necedah, and the rest of Juneau County. From preventative services to emergency vet care, we're here for you! Call us at (608) 847-6024 to schedule an appointment.