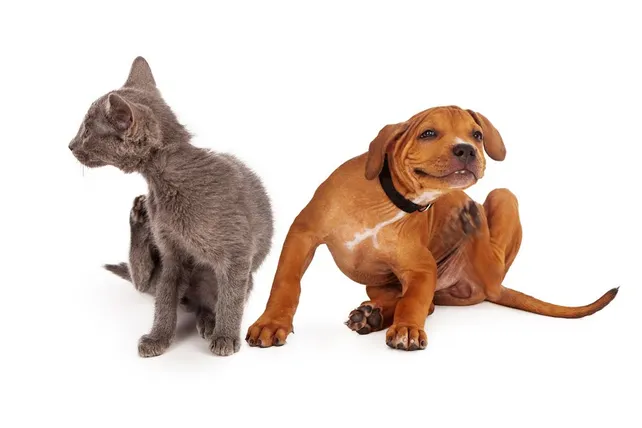 Parasites are common in pets and they can wreak havoc on a pet's health. They are considered to be an annoyance by many, but they can be much worse for your pet. If your pet has parasites, it's important to get rid of them as quickly as possible to try to prevent serious diseases in your pet. However, it's best to engage in preventative care to prevent them from getting parasites in the first place. This is the best way to keep your pet safe from the parasites that love to live off your pets. When you need to give your pets the preventative care they need, contact Mauston Pet Hospital in Mauston to schedule an appointment with our veterinarian.
Fleas and Ticks
A big part of pet preventative care is to protect your pet from getting fleas and ticks. Both flea and tick infestations can cause terrible health problems for your pets. If your pet isn't on any pet preventative care, they are highly vulnerable to these pet parasites. Both fleas and ticks can spread serious diseases to pets and fleas can even give them another type of parasite.
Ticks can spread potentially fatal diseases such as Lyme disease and Rocky Mountain spotted fever. When your pet gets ticks, it can also lead to several other serious bacterial infections. When a pet gets fleas, they are also susceptible to many bacterial infections and they can even get tapeworms. It's the best choice for your pet to have preventive medication to prevent all of these parasites and more.
Heartworms
Pets are also susceptible to getting heartworms and this can mean the death of the pet. Heartworms are a serious parasite that can be prevented in pets. As part of your pet's preventative care, getting heartworm prevention medication is a good idea. It's much better than your pet developing a terrible disease that can cause their health to deteriorate quickly as the heartworms take hold and get bigger inside them. There are medications to prevent heartworms as well as medication that prevents fleas, ticks, and heartworms all at the same time.
See Our Veterinarian at Mauston Pet Hospital in Mauston, WI
When you have a pet that is not on any preventative medications for pet parasites, it's time to see a veterinarian to get these medications prescribed as soon as possible. If you live in or around Mauston and would like to learn more about parasite prevention, call our team today at (608) 847-6024.