If your pet has ever been lost, then you know just how scary and frustrating of an experience it can be. Although you can post missing pet flyers, contact your neighbors, or post pictures on social media, your efforts might not be enough to return your pet to you. Fortunately, there is help available to ensure that your pet is in safe hands and can be returned to you as soon as they are found. This is known as microchipping.
Microchipping is a safe and easy way to ensure that your information stays with your pet no matter where they are. If your pet is found at a shelter, microchipping can help save their lives and help get them back in your arms. If you're interested in microchipping, stop by Mauston Pet Hospital in Mauston, WI, today to see how we can help. Our veterinarian can help answer your questions and concerns about this simple procedure.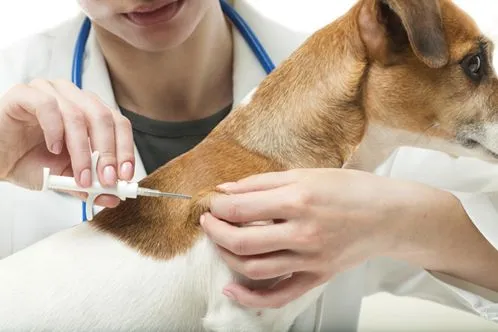 What Is Microchipping?
Microchipping involves inserting a small microchip or computer chip inside of your pet's skin. Contrary to popular belief, microchipping does not act as a GPS system. In fact, only when the microchip is scanned will someone be able to tell that you are your pet's owner.
You cannot track your pet with the help of a microchip. However, this is an important tool to have in case your pet ends up at an animal shelter. By storing your data on a microchipping database, the shelter will be able to look up your information and contact you if your pet is found.
Does Microchipping Hurt My Pet?
The process to microchip your pet is incredibly easy, safe, and can be done in as little as five minutes by a trained veterinary team. The microchip does not hurt your pet, and there is a little risk of infection since this is a minimally invasive procedure. The microchip will be placed in between the shoulder blades of your pet's back.
This will help prevent your pet from chewing or swatting at the microchip, which will keep it in place and ensure that your pet continues to remain microchipped. It's important to check if your pet has a microchip already. You should take your pet to our veterinarian to see if they can find a microchip or visit an animal shelter to determine if there is any information from a past owner that can be found in your pet.
Contact Our Veterinarian to Help Keep Your Pet Safe
At Mauston Pet Hospital, we offer microchipping services to give you peace of mind. Set a up an appointment today at our Mauston, WI, clinic. Call us at (608) 847-6024.