Emergency Care At Mauston Pet Hospital
If you have a cat or dog, making sure they remain in the best of health is a concern. Unfortunately, medical problems can arise, meaning the need for emergency care becomes necessary. At the first signs of your pet having medical troubles, contact Mauston Pet Hospital for help. Our Mauston veterinarian is available to check your pet over and provide proper care to remedy emergency situations.Here is what you can expect after contacting our emergency vet in Mauston to help prepare you for the process ahead in getting your pet the proper remedy for their situation.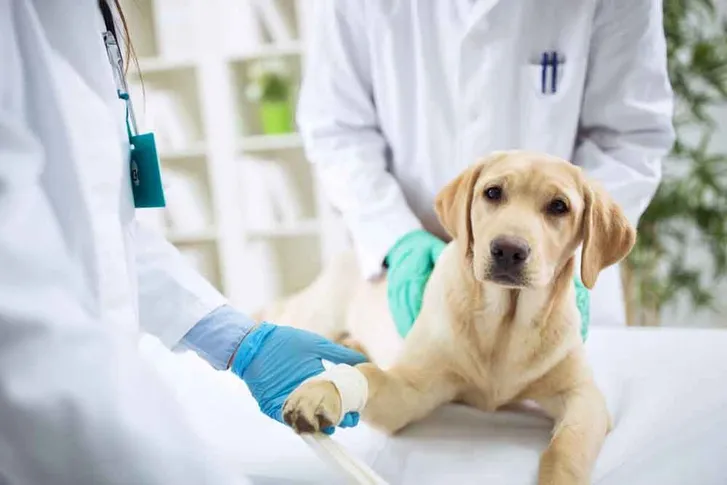 Prepare Your Pet For The Trip
If your pet is suffering from a painful condition, it is likely they will be in distress as you bring them to our facility. It is best to have someone available to try to keep your pet calm while in transit. Bring along a soft blanket and speak to your pet so they are aware of your presence during the trip.
Meet With Our Emergency Vet In Mauston
If possible, contact our facility beforehand so we are aware of your pet's condition. This will ensure our practitioners are ready for your arrival so your pet will be seen promptly. Our Emergency Vet in Mauston will assess your pet's condition, run tests if necessary, and prescribe medication if needed.
Go Over Possible Options For Optimal Results
After our veterinarian conducts an evaluation of your pet's condition, options will be discussed regarding their treatment. If your pet requires surgery, you will need to authorize the procedure. Medication, therapy methods, or lifestyle changes may also be used to help reduce your pet's discomfort from the condition they are inflicted with. Each scenario is different. Our vet will discuss each treatment option with you and give you their recommendation regarding the best possible outcome for your pet.
Continue With Follow-Up Visits For Your Pet
After your pet is treated, it is best to make an appointment for a follow-up visit for a re-evaluation of their condition. This ensures the treatment selected has worked properly. Make sure to bring your cat or dog to our vet for yearly visits to keep them in the best of health as well.
Contact Our Mauston Pet Hospital Today!
If you require assistance from our Mauston veterinarian, contact Mauston Pet Hospital to obtain treatment as needed. Our Mauston veterinarian is available from 6 am to 10 pm, seven days a week. We serve Mauston and the nearby areas of Wisconsin Dells, Lisbon, Lemonweir, Lindina, Elroy, and Necedah. Reach out to our practice by calling us at (608) 847-6024.