Welcome to Mauston Pet Hospital: Your Trusted Vet Near Wisconsin Dells, WI
On behalf of our entire team, we're happy to welcome you to the official website for Mauston Pet Hospital, your trusted vet near Wisconsin Dells WI. We serve the veterinary needs of Mauston, Wisconsin Dells, Lisbon, Lemonweir, Lindina, Elroy, Necedah, and the rest of Juneau County. We hope you'll rely on us for everything from preventative services to emergency vet care. Examine this website to learn more about our veterinarian and range of offerings. Then take a great leap forward for your pet's well-being by contacting our office and scheduling the first visit!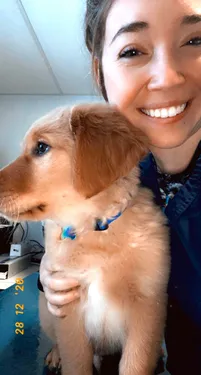 Get to Know Your Mauston Veterinarian
Your pet deserves the most skilled, experienced, and conscientious veterinarian he can get -- and we have two such veterinarians to choose from here at Mauston Pet Hospital. Dr. Jagjit S. Kaleka practiced veterinary medicine in India before moving to the U.S. in 1973. He has since owned and operated several distinguished veterinary practices in his 35-year career as a small-animal vet. Dr. Jagjit S. Kaleka combine sheer expertise with a genuinely caring attitude, and your pet will benefit greatly from knowing either (or both) of them.
Experience our Veterinary Services
Ideally, a primary care vet center serves as your pet's all-in-one lifetime healthcare resource, and that's our goal here at Mauston Pet Hospital. We make it possible by providing a lifetime of essential veterinary services, from pediatric care to geriatric exams and everything in between. Let us enhance your pet's quality of life through:
Preventative care - We can provide your pet with regular wellness exams, vaccinations, pest prevention, and other preventative services he needs to maintain an optimal state of health.
General and surgical care - Mauston Pet Hospital can treat your pet for a wide range of non-critical illnesses, injuries, and other concerns. We can help your pet lose weight, cope with allergies, manage chronic pain, or recover from an infection. We can also perform many different kinds of surgery as needed.
Call Mauston Pet Hospital Today to Schedule an Appointment!
Mauston Pet Hospital wants to meet you and your pet. Call (608) 847-6024 to schedule an appointment today!